An increasingly digital world is re-shaping B2B marketing, and these four trends prove it.
For many organizations, 2021 has been another year marked by uncertainty and volatility, fueled by a pandemic that continues to influence the ways we do business around the world. While change certainly brings challenges, it also inevitably leads to innovation, and we're excited about what the future holds for B2B marketing. So, as you plan for 2022, we think you should keep four key trends in mind.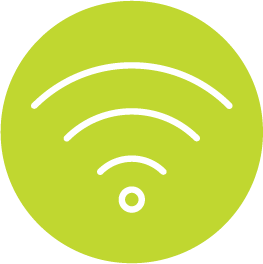 1. DIGITAL ACCELERATION
The pandemic forced in-person customer interactions to go remote in a big way. Now, customers are very comfortable dealing with a company entirely online throughout their buying journey. And they're demanding a high-quality digital experience as a result.
90% of B2B buyers start their buying journey with an online search. (Dialogtech)
B2B buyers are more than 50% through the buying process before they reach out to a potential vendor. (WebFX)
73% of B2B buyers involved in research and decision-making are millennials – and over a third of them are the sole decision-maker. (HBR)
Bottom line: Digital marketing isn't really a thing anymore. Now it's just marketing in a digital world. If you haven't already re-imagined your customer's journey in an entirely online environment or adopted a digital-centric marketing strategy, now is the time. Doing this is crucial to ensure you continue to meet customer expectations and stay relevant in a digital world.
Key Opportunities:
Upgrade or reinvent your website to support a customer journey that's gone completely online. Your website is a valuable sales tool – and one of your biggest marketing assets in a digital-first environment.
Optimize your site for a mobile experience because Google is now ranking mobile-friendly sites first in search results. Your customers will be more likely to find you and have a good online experience when they do.
Continue to explore and refine virtual event opportunities because they're here to stay. Hybrid events that include both in-person and virtual options are also on the rise.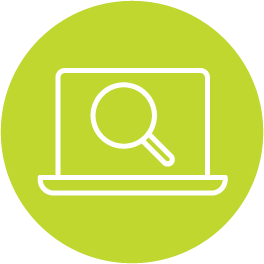 2. CONTENT PRIORITIZATION
When you consistently create useful content that helps your buyers solve a problem or make a decision, you're demonstrating your expertise and your value. With the shift toward a digital-first buyer journey, digital content also becomes more critical in driving growth.
41% of B2B buyers read three to five pieces of content first before contacting a salesperson. (DemandGenReport)
Nearly 70% of B2B buyers find and consume content directly from a vendor's website. (99 Firms)
77% of B2B firms have a content marketing strategy. (HubSpot)
Bottom line: Your buyers are consuming more and more content online. If you're not actively demonstrating your expertise with a strategic content marketing strategy, you're missing a key growth opportunity. Strategic, relevant content helps to show that you understand your buyers' pain points and needs – wherever they're at in the customer journey. It's a great way to build a foundation of familiarity and trust when establishing a new relationship, or to reinforce your value and expertise with existing customers.
Key Opportunities:
Conduct a content audit to understand what key customer needs you're addressing with your current content, and where you have gaps to fill. Then focus on the most important things your buyers are looking for (not what you want to tell them about your company) to build a content strategy.
Create content for each stage of your buyer's journey to ensure you're hitting the right range of topics, formats and depth to meet them where they're at in the buying process.
Invest in Search Engine Optimization (SEO) and Search Engine Marketing (SEM) to ensure your buyers can find your content and engage with you online. It's worth noting that more companies are focusing on both off-page and on-page SEO strategies, in addition to exploring semantic search, search intent and even voice search.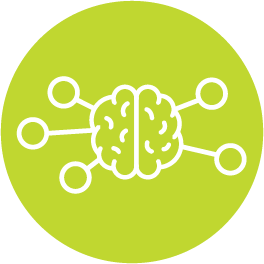 3. AI-ENABLED MARKETING
AI is more than just a buzzword. Marketing enabled by artificial intelligence (AI) is already making marketers smarter and more efficient with faster, better insights and analytics. AI can help with everything from audience targeting and segmentation to personalization, lead scoring, and even content insights.
Two-thirds of B2B marketers are currently planning, evaluating or implementing AI for marketing or sales initiatives. (Demand Metric)
AI and machine learning are on track to generate more than $1.4 trillion in value by solving marketing and sales problems over the next three years. (McKinsey Global Institute)
Marketers' use of AI soared between 2018 and 2020, jumping from 29% in 2018 to 84% in 2020. (Salesforce Research)
Bottom line: Corporate data and analytics capabilities have become increasingly sophisticated, and they're converging with AI in a way that will unlock meaningful customer insights and drive new marketing opportunities.
Key Opportunities:
Leverage AI's predictive analytics capabilities. Using website cookies to track online activity has become a hot-button consumer privacy issue, with increased regulations most certainly on the way. AI can help fill that void by using predictive analytics to tell us what buyers are doing (or will do) online, in an ethical and useful way. This will make it easier to identify and prioritize the best leads and optimize marketing campaigns accordingly.
Use AI to help inform your content strategy. AI content tools can help reveal what topics are top-of-mind for your buyers, and even show you which ones aren't being widely covered by your competitors. These insights can help you plan and create the right content that will resonate with your audience and stand apart from the competition.
Personalize campaigns based on AI. Today's AI offers up a plethora of buyer intent data – identifying people who are in the market for your products based on their online activity. New AI tools can search for people who are conducting specific keyword searches or visiting certain websites. Use that data to target your potential buyers with personalized marketing campaigns. 
4. ACCOUNT-BASED MARKETING
Account-based marketing (ABM) is a focused, targeted marketing approach that involves identifying a small number of key accounts for highly personalized marketing activities, instead of casting a wide net with broad marketing efforts. Since you're targeting a small audience with ABM, marketing and salespeople can focus all their energy on those accounts with a more individualized strategy, which can help drive better conversion rates.
87% of B2B marketers reported that their ABM initiatives outperform their other marketing investments in terms of ROI. (ITSMA)
91% of companies using ABM increase their average deal size, with 25% reporting an increase of +50%. (SiriusDecisions)
The number one email marketing tactic used to improve engagement is email message personalization. (HubSpot)
Bottom line: Although there has been some buzz around ABM in the last few years, it's really gaining momentum now. In our current pandemic environment, companies are increasingly focused on customer retention – and on growing revenue, not just leads. ABM is a perfect fit for those priorities.
Key Opportunities:
Use ABM to drive customer retention. Personalized campaigns designed to nurture key existing relationships can help you drive brand loyalty and increase revenue.
Make sure marketing and sales are working in lockstep. Marketing and sales integration is essential for ABM to work. Internal teams need to be tightly orchestrated and working together consistently and effectively.
Consider an ABM software solution. ABM software can make it easier to execute on your strategy if you choose the right technology. Look for a solution that can integrate with your existing analytics, lead-scoring activities and marketing campaigns.
THE TAKEAWAY
It's an exciting time to be a B2B marketer. We're living in a marketing world that's increasingly digital, but also increasingly personal. Advances in AI are driving more meaningful insights and helping us better customize content and target campaigns. The key is to strategically figure out how to integrate new trends in a way that moves you toward your growth goals.
Here at GrowthMode, we can help you shape your marketing strategy with a digital-first, customer-focused mindset to help you achieve faster growth. Contact us today to learn more.