The Marketing Budget Puzzle: Making All The Pieces Fit
By: Jen Roth, Partner at GrowthMode Marketing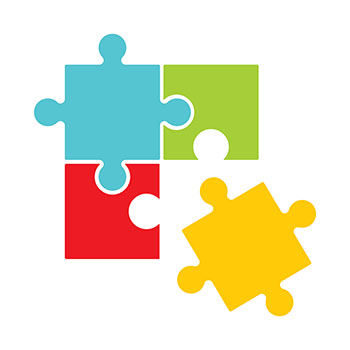 It's that time of year. The leaves are falling, football is in full swing, and… it's budget planning season. Over the years, many clients have enlisted us to help them with the strategic planning and marketing budget process. We love this season! Strategic planning and budgeting is like a puzzle – one must collect all the pieces and put them together in a way that perfectly fits. And when that last piece slides into its proper place, it's a magical thing.
The first two questions we typically hear are "How much should I be budgeting?" and "How much do other companies like mine budget?" The answer is it varies. However, here's a guide post:
B2B companies on a rapid growth path should allocate 10 – 15 percent of the total forecasted annual revenue to the marketing budget.
B2B companies with high brand awareness and a mature market can plan for an investment that is as little as 2 percent of forecasted annual revenues.
Industries seeing rapid change – such as technology, professional services, wellness and health care – should plan to invest on the higher end of these ranges.
Once you've determined your overall spend, where do you go from here? At GrowthMode Marketing, we use the following protocol to help clients build marketing plans and budgets:
Understand your overarching business priorities
Develop a strategic marketing plan to support your business goals
Prioritize marketing spend and strategies
Plan a slush fund
Revise and revisit
Let's take a deeper look.
1) Understand your overarching business priorities
Using our puzzle analogy, make sure you have all 5,000 pieces and that you know what the puzzle should look like when it's complete. You must know what your organization's key goals are. For example, if 75 percent of your sales will come from partnerships versus a direct channel, your brand awareness and lead generation strategies must account for this. If client retention is a major initiative, your marketing strategies and supporting budget allocation need to be dedicated to client loyalty programs. If specific verticals are your target and brand awareness is lacking, factor that into your equation. When you know what your top priorities are, the task at hand is much clearer.
2) Develop a strategic marketing plan to support your business goals
Next, construct the corners and the sides. Any good puzzle-builder knows that the frame must be built first. Based on your business objectives, craft your key marketing objectives. Also look at last year's budgets, program metrics that indicate successes and failures, competitive information, and any emerging marketing trends you might want to pilot in your marketing mix. All of these inputs will help you get the framework in place.
3) Prioritize marketing spend and strategies
Once you've got a framework in place, go back to the picture on the box (your business objectives). Is it looking as it should? Do the majority of your puzzle pieces have a general home at this point? When you've finalized your objectives, you can layer in strategies, tactics and finally your supporting budget. Don't forget the "little things," like postage for direct mailings, printing and production of sales collateral, marketing automation fees, wire fees for press releases, travel to and from events, etcetera. Make sure you know what your department will be responsible for and try to account for everything.
You can organize your objectives, strategies and tactics in two ways.
1) Think about how your prospects, clients and stakeholders will experience your marketing programs and organize accordingly. Using this approach, your objectives will usually start with brand awareness and end with client loyalty and upsell or infrastructure investments/needs.
2) Organize by business priority. If the number one thing your marketing plan must support in the year ahead is revenue growth, make that your first objective and cascade to the least impactful objectives as the plan progresses.
We prefer the first approach because it feels more cohesive, but truly, both work.
4) Plan a slush fund
As a puzzle takes shape, there are always a handful of pieces that just don't seem to go anywhere. But you know they have a place so you set them aside for later. We strongly encourage you to do this with your marketing budget. It allows you to be opportunistic – for example, you may uncover a new event that you want to add to your tradeshow schedule because it is perfect for your sales channel. Or there may be some breaking industry news that gives your organization a competitive advantage that you need to create marketing content around. Set some budget aside so you can leverage these opportunities and cover potential budget overages as the year progresses.
5) Revise and revisit
Are there still pieces left over that haven't been placed in your puzzle? Now's the time to step back, take a good hard look and see what isn't quite right. You may love that annual tradeshow, but if it hasn't generated any real leads in the last three years, it might have to go. Have you accounted for marketing infrastructure investments you will need to increase efficiencies and attain your goals? Do you need to plan for agency support to get all the work done? Before you let the ink dry, make sure your plan is realistic with the staff and the budget you have. The last thing you want is to present an amazing marketing plan that signs your team up for more than they can do, and eventually causes you to fail.
Good luck with your 2017 marketing planning and budgeting season. If you would like any assistance, contact us. We'd love to help. After all, it is our favorite season!
Subscribe

Receive alerts when new posts are added

Our Latest Tweet

Time to celebrate! GrowthMode Marketing is No. 1,119 on this year's #Inc5000 list. See the full list here:… https://t.co/BidoddAxaz