Welcome to the second installment in our series of articles designed to help you with marketing during the COVID-19 pandemic. Today, we're addressing the opportunity to re-assess planned marketing activities to align with the changes you're likely facing.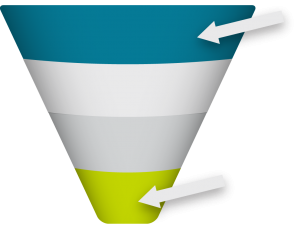 Many of our clients at GrowthMode Marketing count on trade shows and conferences to bring in a certain percentage of leads and sales. With trade shows and other large gatherings on hold for the forseeable future, marketers are looking for new ways to capture potential clients.
Now is the time to recalibrate your marketing activities to get the most out of 2020.  At GrowthMode, we recommend focusing on the top and the bottom of your sales funnel. Here's why.
Top of the funnel activities increase your brand value and propensity to buy.
Bottom of the funnel activities help you align your marketing spend to your most immediate revenue opportunities.
With this in mind, the GrowthMode Marketing team offers up two big, but very do-able, campaigns aligned to optimizing your sales and marketing funnel in today's changing environment.
Top of the funnel: Build awareness and loyalty with a brand anthem campaign
First, let's clarify what a brand anthem is not. A true brand anthem is not designed to sell something or even make a profit in the short-term. It's not a promotional ad, it doesn't carry a typical call to action and it's not tied to a sales goal.
A brand anthem is an opportunity to build or strengthen the awareness and understanding of your brand. It can enhance the emotional connection between you and your clients, elevating your position in their mind.  The content in brand anthem assets is authentic, timeless and true. Beyond the "what you do," an anthem is where you get to share "why" your brand exists. It's your chance to focus on your higher meaning and purpose and tells the world three things:
WHO YOU ARE     WHY YOU ARE HERE      WHAT YOU STAND FOR
If these things are not fully articulated, understood and embraced across your organization, consider taking that on as a priority project. Focusing on your shared values and purpose can unify your employees and galvanize your brand story.
If your brand is one that has done this foundational work, now is the perfect time to invest in developing assets to keep your brand top of mind even when prospects may not be in a position to invest in products or services. Why? Three key reasons:
A brand anthem builds a bond with your audience. With so much chaos in the world right now, people want to see positive, upliftng, even inspiring messages from companies that care.
A brand anthem is a rally cry that unites your employees. In these uncertain economic times, employee loyalty is more important than ever.
A brand anthem gives you a scalable platform for storytelling. Building this foundation now will position you to deploy multiple campaigns rooted in authenticity and building on your legacy. Studies consistently show that authentic brands increase share holder value, propensity to buy and employee engagement.
Brand Anthem Building 101
Involve the Whole Team
The thing about brand anthems is that they cannot (and we can't stress this enough) be done in a vacuum. A strong brand anthem only works if everyone believes in the core message. That means you need buy-in from a diverse group of your organization's employees – everyone from company leadership to entry-level personnel. You can start by creating a questionaire or conducting a discovery session with relevant stakeholders to learn more about their perceptions about your organization's core values and mission. Once you have that you can begin crafting potential messages.
Craft and Test Your Messaging
With all stakeholders' input gathered, you can craft your core messages. Tease out two to three key messages and design a concept for each message. Writing up a little manifesto that illustrates the intended meaning behind each idea works well with key stakeholders. You'll want to bring the concepts to life in a way that communicates the potential you envision with each. Depending on the feedback you get, you may need to revise one or more of the concepts until you align on one that feels most authentic and is truly compelling.
Create Your Brand Anthem Campaign
Ideally the essence of your brand anthem is integrated across your marketing touchpoints – from your website to collateral and beyond – but one of the most common and effective ways to share it is through video. Video is a powerful storytelling tool because it allows us to see pieces of ourselves in stories of real people doing meaningful work. Done well, brand anthem videos convey authenticity and forge an emotional connection based on who you are and why you exist, not what you sell.
Here are a few examples that achieve this: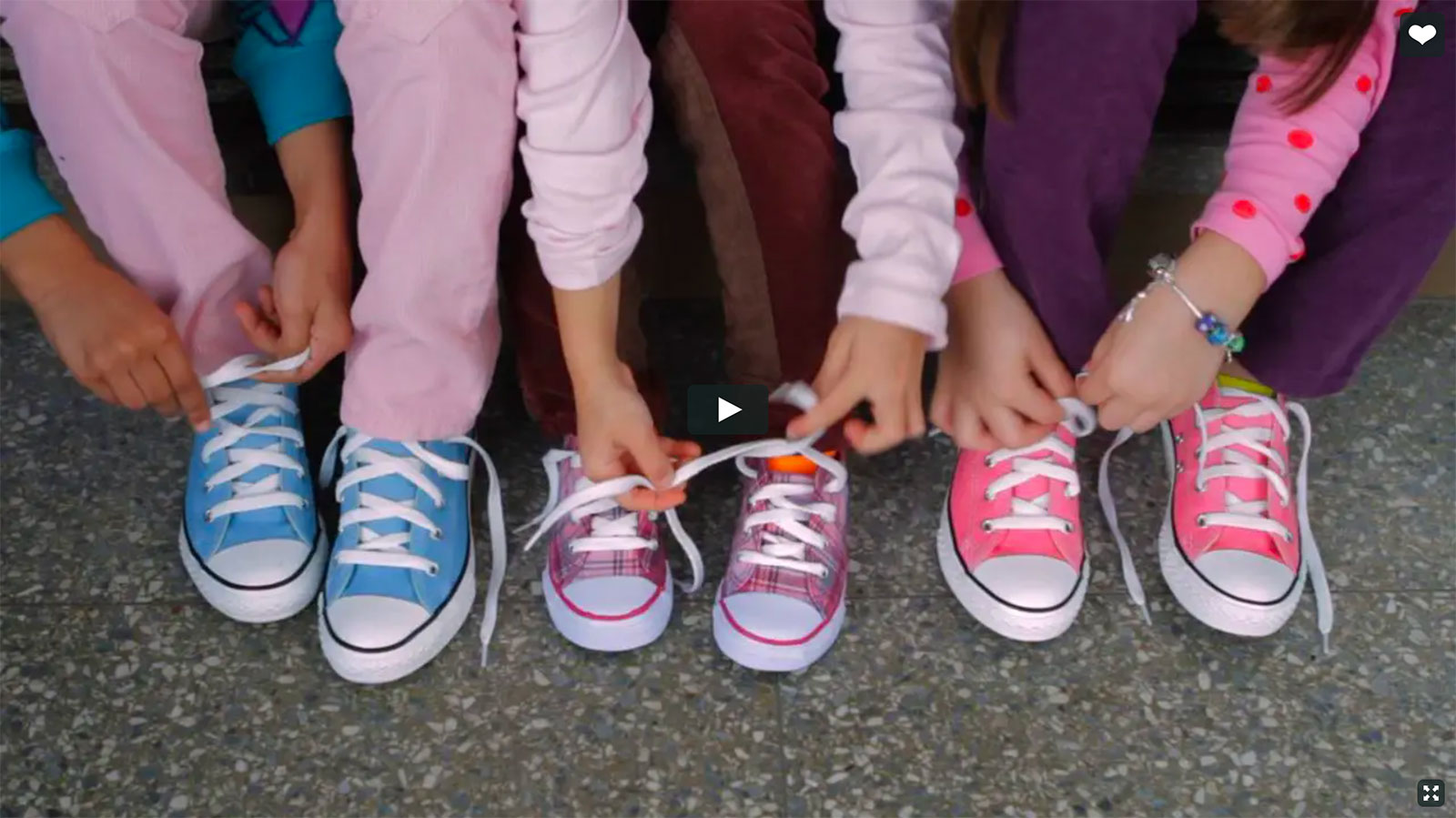 Bottom of the funnel: Nurture strong prospects with streamlined ABM
At the other end of the funnel are prospects who are actively considering a purchase. Maybe the decision to buy has been put on hold amidst the pandemic, so it's your job to show prospects the value of your product or service during this trying time.
One bottom of the funnel tactic we're advising right now is a streamlined form of account based marketing or ABM. According to Hubspot, account based marketing is "a focused growth strategy in which marketing and sales collaborate to create personalized buying experiences for a mutually-identified set of high-value accounts."1
If you have budget to create entirely personalized campaigns for each contact on your list of high-value accounts, this is a great approach; however many organizations don't have this kind of budget, which is why we're recommending a more streamlined approach to ABM.
ABM re-imagined
Right now, some of our most successful clients are getting impressive traction from a form of ABM campaign that includes a mix of targeted social media, email, thought leadership and incentives. Here's how it works:
Working with sales, create a list of high value prospects and clients with growth opportunities. You'll need their email addresses, titles and names.
Again working with sales, align on a common list of pain points for this specific group and determine how your organization can solve for these challenges.
Create a strong piece of thought leadership material that addresses the buyers' pain points and anchors your campaign.
Create a campaign that reaches prospects through social media, advertising, and email, offers them valuable thought leadership, and then moves them through the qualifying process to ultimately request a a sales appointment.
Campaigns can range from a simple LinkedIn ad campaign to a complex omnichannel, multi-touch demand generation campaign. Several clients have-re-directed events dollars to engage GrowthMode in designing and deploying the right strategy to meet their desired goals. You may want to consider the same approach if you are planning a more complex program. The right agency will ensure you invest in the right tactics through an integrated approach to optimize your impact.
The takeaway
Re-direct those tradeshow and events dollars to top of the funnel and bottom of the funnel marketing activities; save middle of the funnel for more predictable times.
Target top of the funnel activities to increase your brand value and future propensity to buy.
Align bottom of the funnel activities to target your most immediate revenue opportunities.