The GrowthMode team is excited to introduce a series of blog posts coming your way that offers practical, yet impactful, advice on marketing activities you can do right now. Putting the tactics that are right for you into use today will prepare you to quickly respond, grow and thrive when business gets back to the next version of normal.
So with that, we present three incredibly useful marketing exercises to accomplish right now…
1Conduct a Content Audit
If you have the time and resources to do one thing – this is it. In speaking to our peers and other industry experts, content is still king — and people are consuming a lot more of it lately. Think about it. You're probably in front of a screen even more than you were before the pandemic struck. Face-to-face meetings, sales visits and extracurricular activities are now confined to within the four walls of our homes and we're all ingesting lots and lots of content.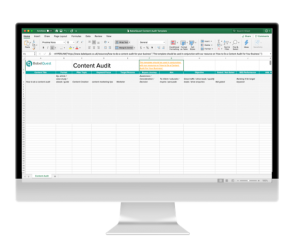 What is a content audit? At its most basic, a content audit gathers all of your content – blogs, web pages, social media posts, events, etc. – and organizes it in a way that gives insight into performance. The audit shows you which content is performing well and which content could be improved or optimized for higher conversion rates – meaning more customers and higher sales. So, instead of churning out content and crossing your fingers that it converts, you'll be able to apply analytics to know what truly works.
Our advice? Start (or keep) writing and publishing but be smart and know which content is getting you the most bang for your buck. If you need tools to get started on your content audit, HubSpot, Screaming Frog and SEMrush all have free resources.
2Enhance (or Build) Your Buyer Personas
Do you know your buyers? Like really know them? What keeps them up at night? What does success look like to them? Who do they trust? If you don't have buyer personas in place, now is a great time to build them. And if you do have personas in place, it might be time to make sure they're still accurate.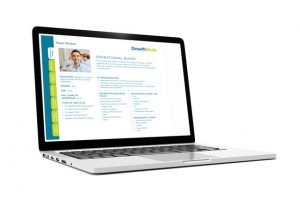 Why are buyer personas important? Research shows that using buyer personas can increase closed sales deals, boost email opens and improve campaign response rates. Enhancing your buyer personas will give you the insights you need to target the right messages to the right people at the right time; therefore, increasing the effectiveness of your sales and marketing efforts.
If you have buyer personas in place, ask yourself a few questions.
Are the titles we're targeting still up-to-date?
What events (global or industry-specific) may be influencing what keeps my buyers up at night?
Has my business changed in a way that presents new buying barriers for my customers (e.g. price increases or a change in company reputation)?
Which information sources do my buyers trust and have these sources changed?
Our advice? Don't assume you already know everything there is to know about your customers. This thinking is exactly what leads marketers down to content marketing strategies and demand generation programs that are ineffective. You must hear from your exact audiences about how they think, act and behave. Now is a great time to reach out to customers with either an email survey or phone questionnaire. You can even offer an incentive like a coffee gift card or a gift certificate for takeout from a local restaurant. They may have 10 – 15 minutes to give you now that they didn't pre-COVID.
3Map Sales Collateral to the Buyer Journey
Typically, the buyer journey involves four key steps: Awareness, Interest, Desire and finally Action. During each stage of the journey you must target the buyer with the right content delivered through the right vehicle to meet their desired outcomes for the interaction (not yours). For example, if a buyer is in the Awareness stage, this would be the wrong time to email a price sheet for your product or service. Instead, the buyer is probably looking to understand how a solution might help solve the challenge at hand, and to create a short list of vendors to evaluate. Fully understand and respond to the customer's objectives during the process, and you'll likely have much more success moving them through the buying process.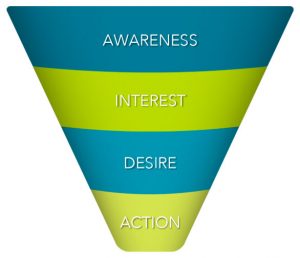 Using the buyer journey funnel as your touchstone, identify where you might have holes in your collateral by asking yourself the following questions for each stage:
Our advice? Mapping your sales collateral is a smart and relatively easy way to organize your marketing efforts to nurture your buyer throughout each stage of their journey. So take a look at the funnel and see if you're hitting the buyer at each touch point. You may find that your company is heavily focused on just one or two stages and losing opportunities by not focusing on the entire funnel.
The Takeaway
We're not sure who to credit for this sage advice, but it feels incredibly appropriate:
"This too shall pass. It may pass like a kidney stone. But it will pass."
The fear and the devastation of this pandemic will pass, but as we wait for that day, let's do what we can to prepare. Use this time to do the things you normally don't have time to do. Conduct your content audit, enhance your buyer personas and map your collateral. When you're running at full speed again, you'll be glad you have those strong foundational pieces in place.