Demand Generation Marketing for HR Technology Companies
Revamp your revenue trajectory. Skyrocket your growth.
Learn More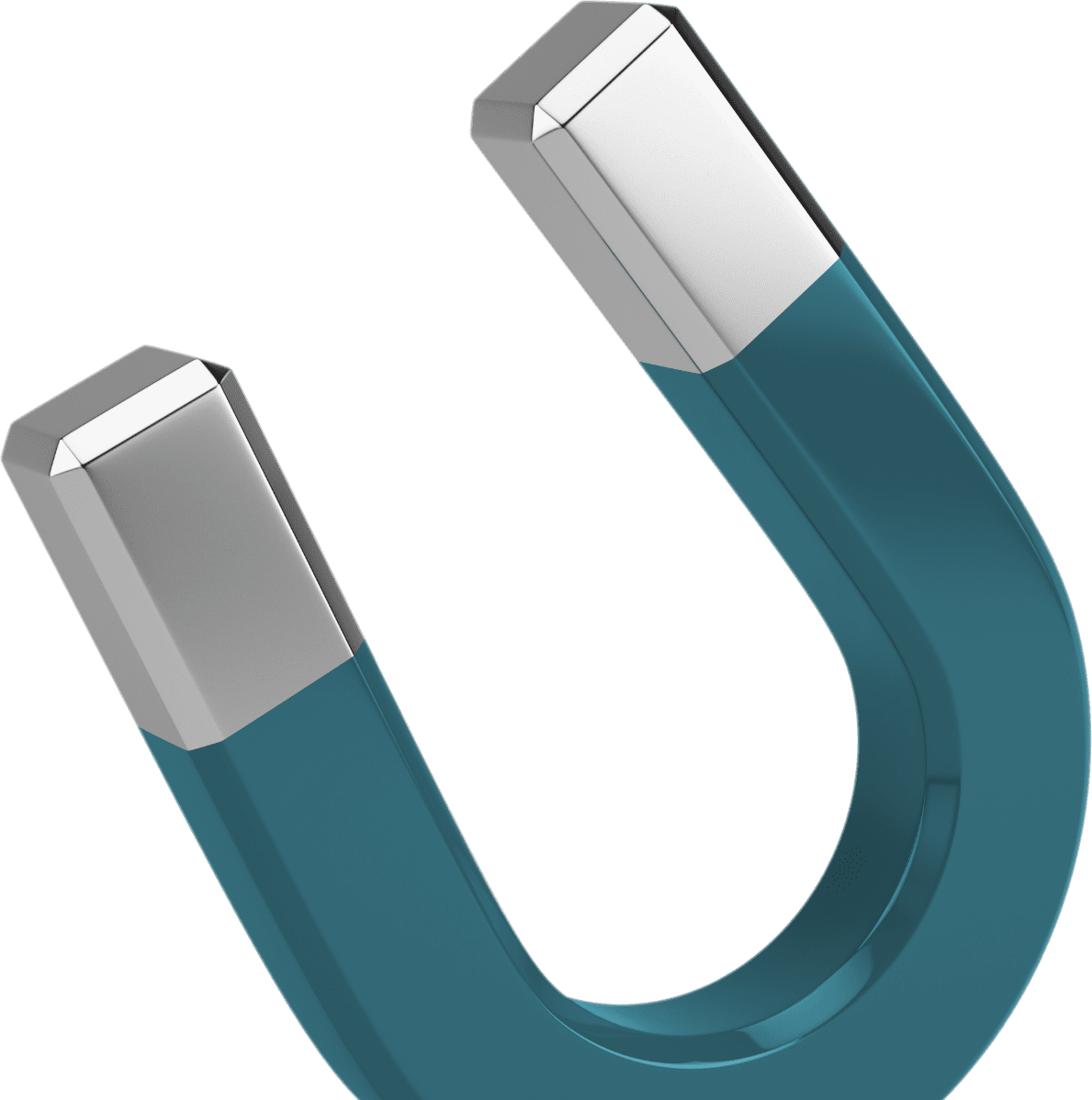 What We Do
We specialize in propelling B2B HR technology firms into market frontrunners. By cutting through the market noise, we elevate your brand, foster trust, and magnetize high-intent prospects to raise their hand. The payoff?
Reduced Acquisition Costs
How We Fuel Your Success
As experts in HR tech, we know your space. We know your audience.
We know your buyers have an immense responsibility to make sure they have the tools, systems and support to help employees work to their full potential. As they're looking for solutions, you're competing for their time, attention and budget. And that's why you need a marketing agency that's laser-focused on the HR tech industry.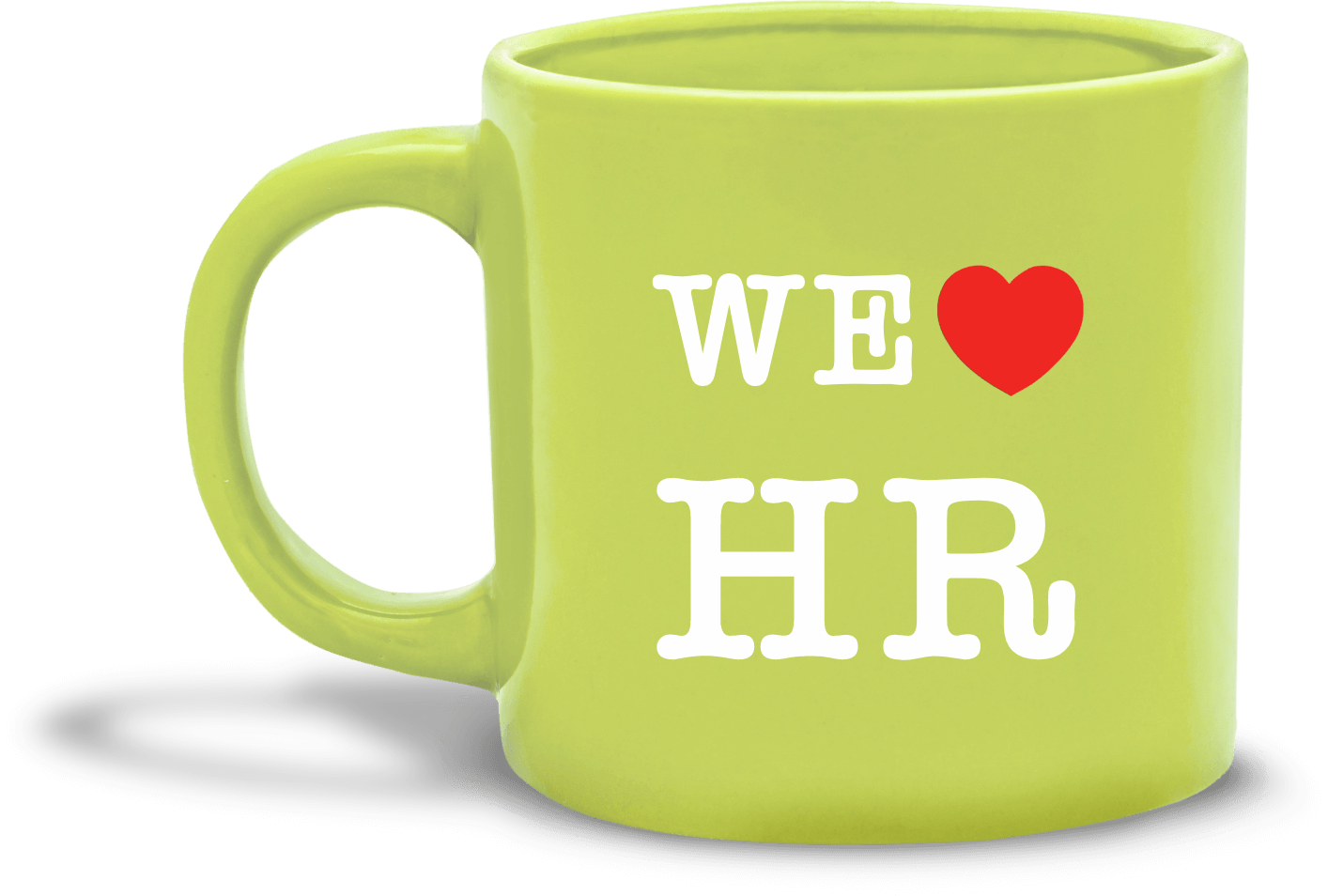 Hit the Ground Running
We were founded by marketers who worked in top HR technology companies and that expertise permeates the entire team. Clients choose GrowthMode because we have:
Industry Expertise: Our team has deep experience in the HR technology industry – providing knowledge other agencies can't.
Proven Track Record: Some of the biggest names in HR consider GrowthMode an extension of their team.
Less Startup Time: We already know your space, so you don't need to spend a lot of valuable time educating us about your industry.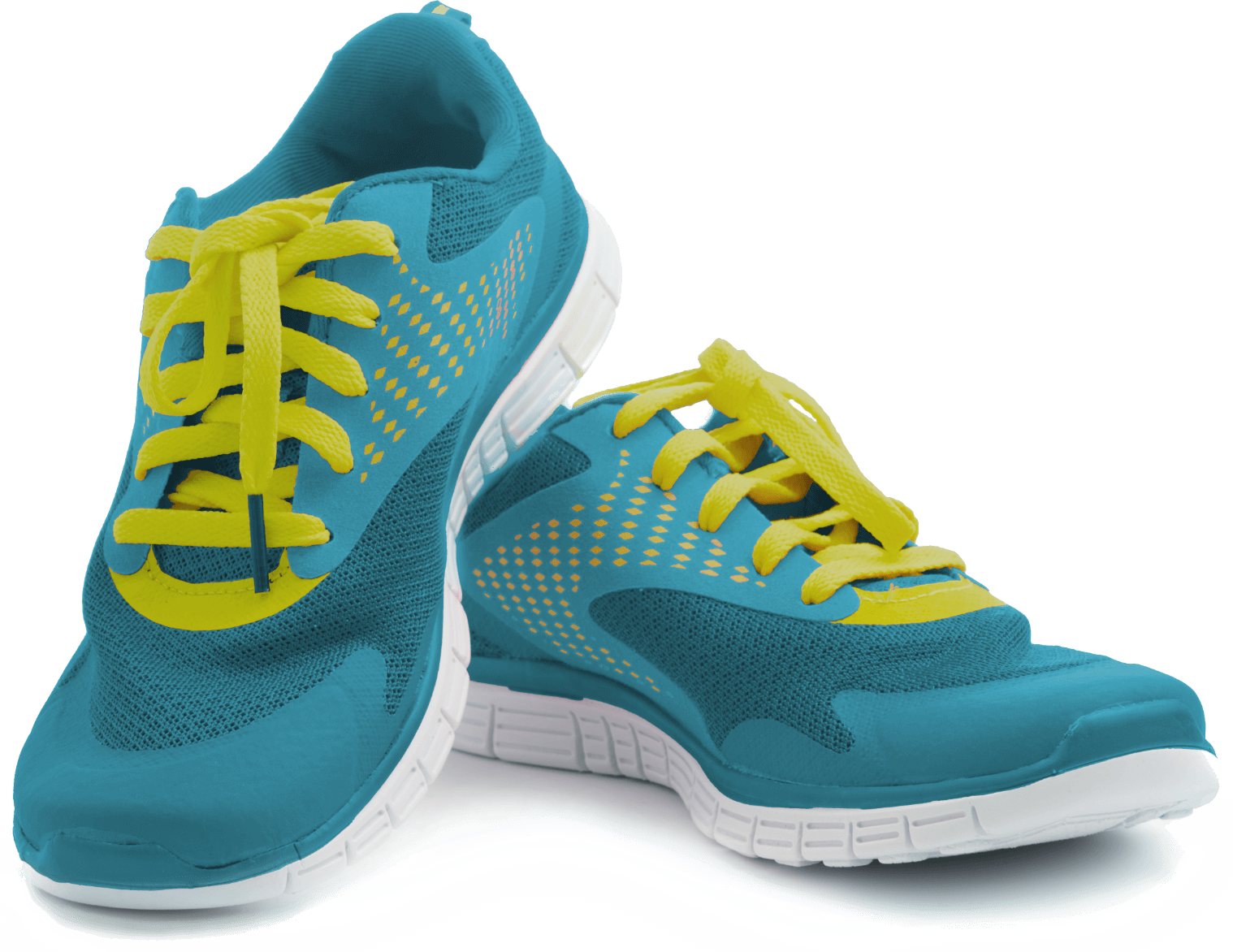 Demand Generation Capabilities
At GrowthMode, we specialize in propelling HR technology companies into their next stage of growth. Our focus is laser-sharp on demand generation designed to elevate brand awareness, build trust and create demand in the market – ultimately yeilding a continuous influx of qualified leads for your solutions.
Tailored Strategies to Propel HR Tech Growth
Understanding your unique challenges and business objectives is our starting point. From there, we carve out a custom demand generation strategy blending the right mix of channels to reach and engage your ideal target audience.
Positioning to Hyper-Focus on the Right Audience
We help you craft a brand story that addresses your buyers' needs and sets you apart from the competition.
Engaging Content That Resonates
In the crowded HR tech space, your content needs to rise above the noise. We ensure your audience receives the right message at the right time, nurturing their journey from awareness to conversion where they are with the right content at the right time.
Campaigns That Create Demand and Convert Prospects
Creating campaigns that hit home with HR buyers, driving demand for your solutions and nurturing prospects into delighted customers.
Marketing Automation & Technology Stack to Elevate Your Marketing Programs
Implementing and managing a technology stack that automates and enhances your marketing programs and results.
Database Development to Reach Your Target Audience
Developing a healthy database so that your campaigns reach your ideal target audience.
Metrics That Provide Insights Into Program Performance
Defining and measuring the right metrics to determine what's working, what's not and where there are opportunities for fine-tuning to optimize results.
Insights From the Experts
Misunderstand New HR Buyers at Your Own Peril
Toby from "The Office," is NOT who you should be picturing when you think about your ideal HR buyer. Check out this article to find out who is.
Read more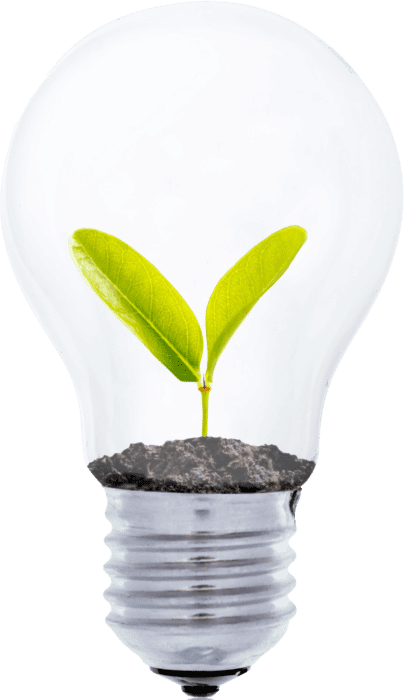 Client Work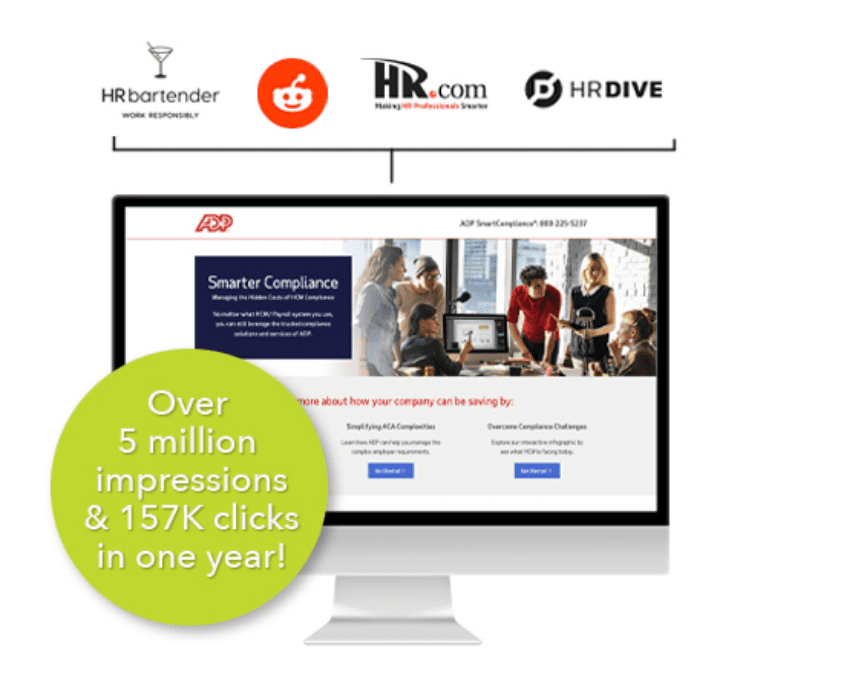 ADP Compliance
Omni-Channel Media Program
In support of a larger integrated campaign, GrowthMode Marketing delivered a comprehensive strategy driving leads to a gated ADP landing page. The external channels included industry-standards, niche sources and HR influencers.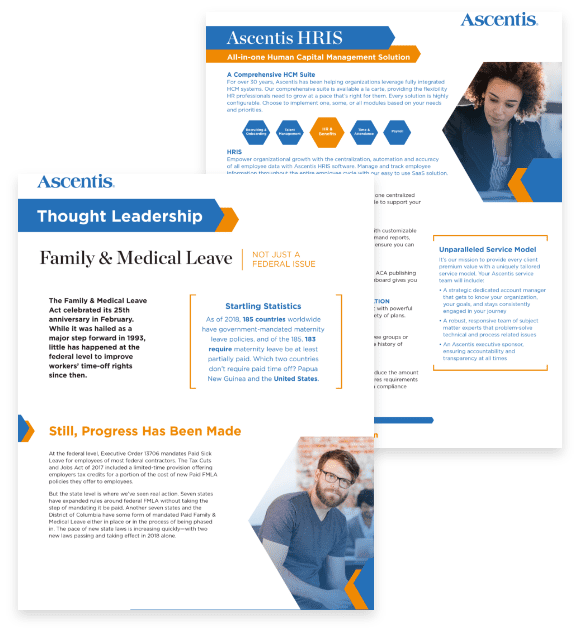 Ascentis
Partner Marketing
We built a partner marketing brand identity and developed demand generation and sales programs to drive awareness and increase revenue. The programs fueled companywide momentum and helped sales achieve their partner sales targets.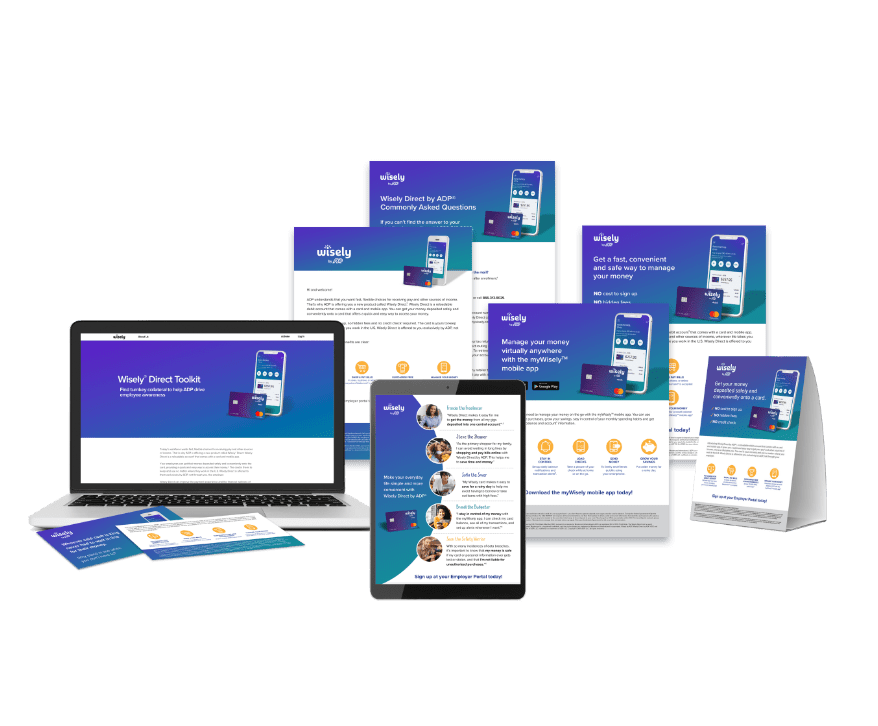 Wisely by ADP
Product Launch
Working with ADP, GrowthMode created an integrated product launch strategy and executed all the new product launch assets to effectively drive awareness, education and enrollment of the Wisely cards. The team also established the foundational components of the Wisely brand that would continue to evolve.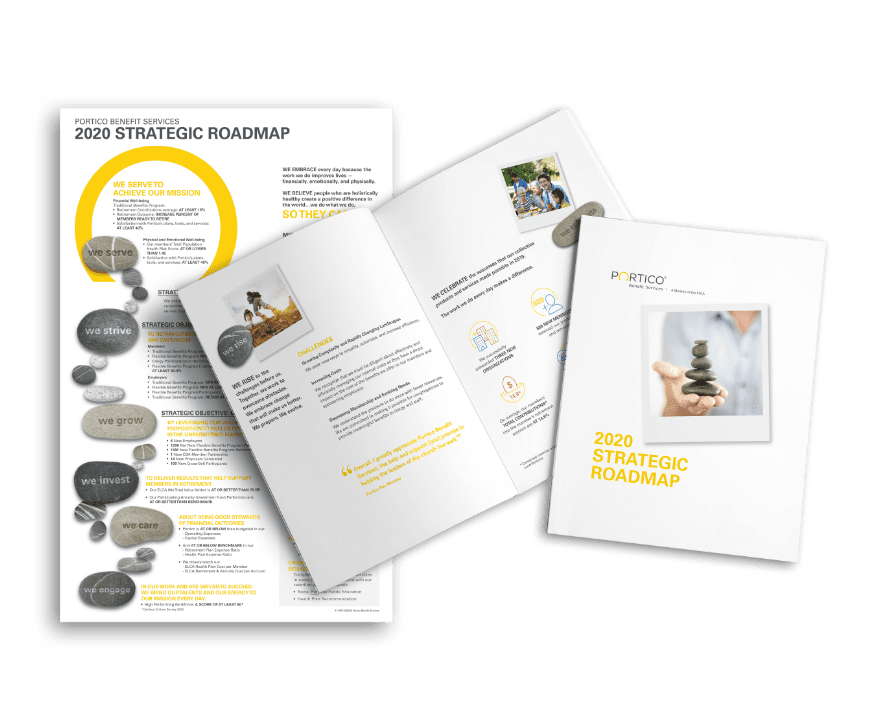 Portico
B2B Marketing Agency of Record
Working together, GrowthMode and Portico built a marketing foundation that allowed Portico to enter new markets while remaining focused on their current members. Through our strategic direction and execution, they became equipped with the tools and support to confidently enter this market and win new business.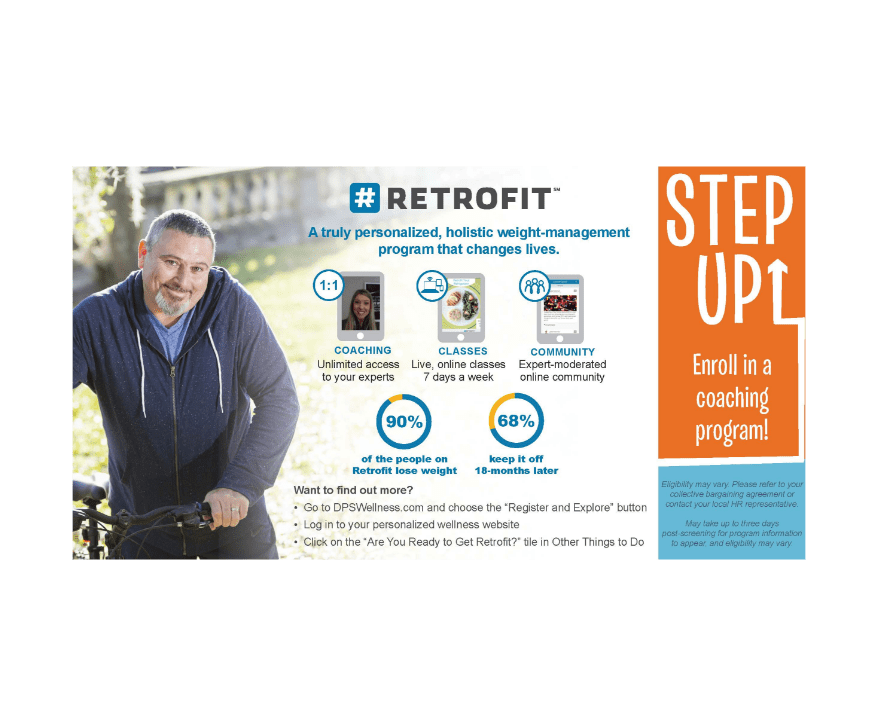 Retrofit
B2B Demand Generation
GrowthMode helped Retrofit reposition themselves as the weight management and disease prevention solution of choice for employers. Within three months, Retrofit closed their first B2B deal of $1.5 million. They also generated approximately 500 leads and 50 sales opportunities in one year. In addition, each monthly webinar generated an average of 50 attendees and four sales meetings.
Awards & Recognitions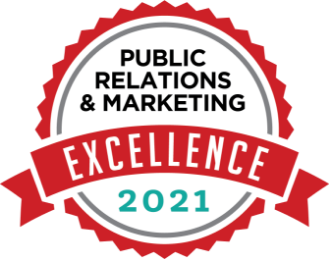 Marketing Agency of the Year