4 Reasons Why It's Time to Engage a B2B Marketing Agency
By: Deanna Shimota, Partner at GrowthMode Marketing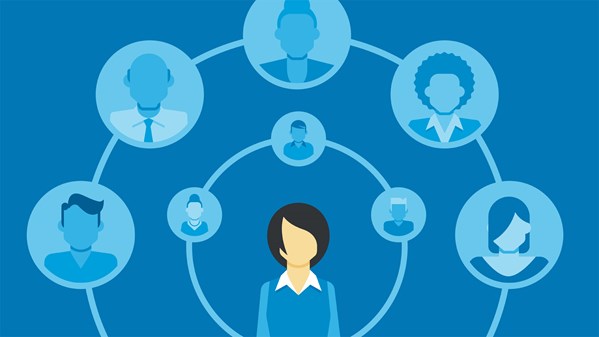 "There are too many leads in our sales pipeline," said no one ever.
When it comes to growing revenue, the job is never done. In addition to revenue growth, you are likely also managing sales support, events, social media, digital marketing, public relations, product launches and at least a couple other "top priority" initiatives. As B2B marketing professionals, we are a very busy bunch with a lot of stakeholders relying on us.
If your marketing team is struggling to keep up with the business needs, it may be time to add to your resource pool. Increasingly, marketing executives are turning to agencies, rather than direct hires, to supplement their teams and get the best results possible.
Why the trend? There are four key reasons why many marketing leaders are choosing to outsource some of their work:
#1: You require comprehensive B2B marketing expertise that you don't currently have in-house
It would be nice to have a marketing team large enough to have internal expertise on all things marketing. But it rarely makes sense to deploy a full-time headcount for every practice area – such as digital marketing, copy writing, graphic design or web development. Even with well-rounded marketers on your team, they likely won't have deep expertise or skills in every area of marketing.
An agency can be a great option for leveraging specialized marketing skills on an as-needed basis. The agency team can also help educate and inform, building best practices they've gained from their work with a wide variety of clients and experts. Once these best practices are built on your behalf, your internal team can often deploy them in your organization on a longer-term basis.
#2: You need flexibility and the ability to scale
With full time employees, it can be hard to effectively manage the fluctuating workload. Fluctuations can be driven by seasonal buying cycles, employee leaves, company initiatives and a number of other things. When the workload is lighter, you still have to pay the fixed cost for your full time employees. On the flip side, when a new project hits, the team may not be ready to jump on it immediately if they already have a lot on their plate.
Offloading a portion of your marketing work can help you keep these fluctuations under control because it gives you the ability to ramp up and ramp down as needed – without having to hire more staff. When your team doesn't have the ability to take on another big project, an agency can provide you with the added support needed to execute B2B marketing programs during those peak times. And when the work slows down to a more manageable level, you can always pull programs back in-house. When you find a strong partner, they will become an extension of your team, well-versed in your messaging, brand and style so they can jump on board quickly as projects pop up.
#3: Your team members are already stretched thin
With lots of meetings, multiple priorities and many constituents requesting support, marketers constantly struggle to deliver major milestones within the timeframe that the work is needed by. And when projects get delayed, it takes longer to see results that are critical to growing the business.
A trusted agency partner allows you to ensure a greater focus on meeting important deadlines. The agency team won't get distracted or veered off course by requests from your sales team and others because they are not involved with those individuals. They'll be 100 percent focused on meeting the deadlines and providing a top-notch B2B marketing program that delivers on your expectations so you'll keep working with them for the long-term. And, if they're really good, they will provide you with metrics that help you define, measure and ensure success.
#4: You want to avoid adding more fixed costs to your budget
Large internal marketing teams have some advantages, but they are not always your best investment. Employee salary, benefits and tax liabilities still have to be paid even when times are tight. These fixed costs can become an issue because clients are slow to pay, revenue is down or company expenses exceed the budget.
One of the greatest advantages of agency engagements is the ability to pull the levers up or down when and how you need to. You can address gaps on your team and invest in additional B2B marketing programs when cash flow is healthy. Alternatively, you can put the relationship on pause when cash flow or large organizational shifts are in play. A good agency will be there for you through the ebbs and flows.
At GrowthMode Marketing, we help B2B companies build, grow and lead with break-through solutions and metrics that matter. Contact us today to learn how we can set your organization on the path to growth.
Subscribe

Receive alerts when new posts are added

Our Latest Tweet

Time to celebrate! GrowthMode Marketing is No. 1,119 on this year's #Inc5000 list. See the full list here:… https://t.co/BidoddAxaz